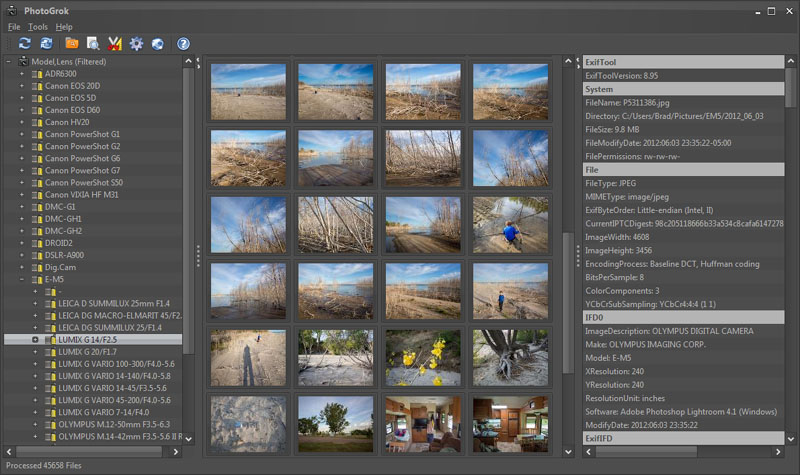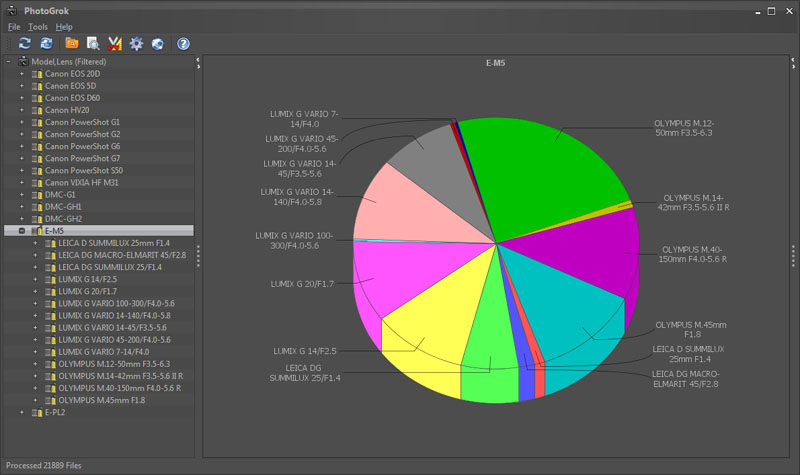 Use the following command to install PhotoGrok if it doesn't run from the web page:
javaws http://www.haplessgenius.com/photogrok/launch.jnlp
PhotoGrok uses Phil Harvey's excellent ExifTool utility to categorize photos and other file types by metadata. Java 6 or higher is required. PhotoGrok now includes ExifTool for Windows, Mac and Linux users. If you have problems installing or running Photogrok, please read the FAQ.

Check out my other projects: Mocha - The TRS-80 Color Computer Emulator and/or the Shrug Music Archive.